AWAKENING SPIRIT
2005-2012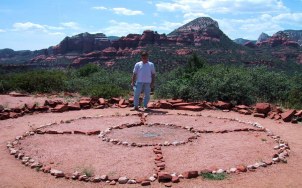 Louis at Rachel's Knoll, Sedona Arizona

Life Reading, Spiritual Counseling
Opening Our Hearts To Spirit Workshop
or to share questions and comments...


or email
Lightheart2012@yahoo.com
TESTIMONIAL
Have you ever had one of those times when you felt stuck? This was just what I needed,
and at just the right time. I found Louis' work to be positive, insightful and loving.
--N. Zabel - Prescott, Az.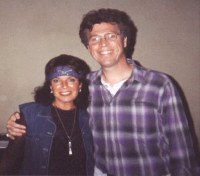 lia shapiro-lou martin

Pleiadian Workshop-Bodhi Tree Bookstore

Welcome!
Thank You for taking the time to visit Lightheart Pleiadian Channeling! And thank you for your interest in these ideas! This site is offered to YOU...And is dedicated to helping to support the lightworkers of the Earth...those who are aware that we are all living in a powerful and unprecidented time of change, healing and awakening.

There truly has never been a more exciting or challenging time to be alive on the Earth! I have had the blessing of having been taught by many wonderful Spirit Guides and Enlightened Teachers since my own spiritual journey began in 1987.

I have come to believe that we will all be called on to expand our understanding of what is possible-- far beyond what we now hold to be true, normal or even human.

I trust and pray that all who are lead to this site in the search for the truth that sets you free, will remember that the greatest power in the Universe is already within you! That power is to love and to be loved. That which we call "God" is the source of all Love.

May the blessings of your hearts desires be your experience and may the world recieve your gifts and be blessed by your presence.
May You Find Your Heart and Shine Your Light.


I Am

In Loving Service

To You!

Louis Martin
:P



Actor

Intuitive

Astrologer

Published Writer

Conscious Channel

Spiritual Counselor

Order of Melchezideck

LaHoChi Energetic Healer

Religious Science Practitioner

Community of the Beloved Disciple




I have conducted lectures,workshops,and private sessions,throughout
the US and Canada.
It is my desire to assist You, to learn how to
Live Your Dream!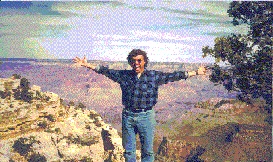 "As you approach your Enlightenment,
simply lighten up!" -Dr Peeble
Site Directory
(Same as at left)
Information:
My Message
-
What on Earth is happening? Pictures and words to tell a New Story.
Channeling
-
What
is
it? How you can "Open to Channel" too.
The
Pleaidians
-
Who are they? Why are they here? ET phones home.
My Journey
-
It's weirder than you know.
Healing Men
-A Spiritual and Emotional Focus.
Communication
:
Getting A Life Reading
-Combining Astrology, Tarot, Numerology and Conscious Channeling for Clairty, Healing, Growth and Change.
Opening Our Hearts To Spirit
Workshops
-
How to co-create enlightened group consciousness with Higher Self, Soul & Spirit.
Lighthear
t Newsletter
-
A collection of events and inspirations..."to bring together teachers and students of higher consciousness and unconditional love."
Inspiration:
Meditation
-
A guided visualization for healing and manifestation and more!
Lyrics
-
3 original songs,mp3 coming soon!
Books & Tapes
-Workbooks and Sessions with the Pleiadians available.
Resources
-
Web sites and Books
.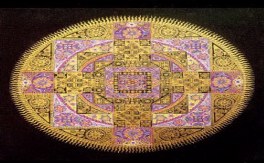 "You are the template,
the prototype of a new
and universal species.
Part solar, part material,
both temporal and eternal,
the species that will
span the gulf between
the visible and invisible,
bringing new worlds into form.
Through you a new
and unprecedented cycle
of creation will occur."
--KenCarey
Starseed-TheThird Millenium
You are unique, you are precious,
and you are sacred.
In all the Universes...
there is only one you.
You are a gift
from Consciousness To Life.
Lifetime After Lifetime,
You Have Bravely Sought To Know This.
To Remember This.
To Be Free.
To Know Love, To Give Love,
And To Be Loved,
Are Why You Exist.
To Know That Love Is All There Is,
Is Why You Are Here/Now
Be Who You Are.
Be Love...
--The Pleiadians

Everyone Has A Destiny.
Everyone Has Free Will.
Everyone Has A Choice.
I Choose To Love You,
To Dedicate My Life To Assisting You,
In Your Awakening.
In Service To Being Free
To Living Our Dreams,
To Know That Love
Is All There Is.
To Know God...
Goddess...
All That Is...

And To
Come Home...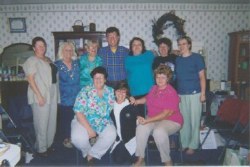 Opening Our Hearts To Spirit Workshop
Poratage Wisconsin

Thank You For Visiting!
To Continue to explore
13 More Pages of Information...
Click On
The Contents At Left
or skip around. :P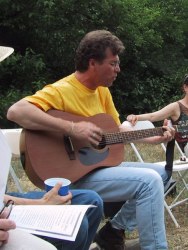 I have been a student of Truth since a spontaneous Kundalini Awakening during meditation, sent me out of body, shortly before the Harmonic Convergence
on August 16-18, 1987.
I began attending workshops while living in Los Angeles during the 80's and 90's, with Lazaris, Dr Peebles,
and The Council of Light.
In May of 1992, I was energetically activated by Susan Drew, a Pleiadian Channel, to be able to Consciously Channel the Pleiadians.
Since May of 1995 I have been
traveling throughout the US and Canada learning about and sharing messages of Love and Light...

All My Love and Gratitude to...
Aricia Lee, Dorrit Thomsen, Craig Geiger, Katherine Allen, Howard Lockie, Akuyoe Graham, Jeanie Marshall, Janet Alexander, Alisha Kilebrew, Dr David Miller, Linda and Terry Jamison, Susan Tower,
Michael Goth, Brian and Nicole, Jeanie and Paula Tyndale, Rio and Dan Watson,Reginald and Joyce Morris, Jim and Lorraine May, Doug and Yael Powell, Joe Bloomer, Eriel Moringinstar, Christopher Dilts, Lisa Renee, Tasha Crandall, James Twyman, Marimae Cioffi, Jaquline Aldana, Oliver Duffy, Susan Drew, Amorah Quan Yin, Thomas Jacobson, Cynthia and Natalie Gianelli, Sally Jordan Austin, Laura Josephs,
Kim Spalding, Lia Shapiro, Linda Dillon,
Kaih Kriste' King and Blanche Laverne McKaren, Tom and Poula Rhodes, Jill C Wilhelm, Liana Moss,
Lori Jacobson, Kathy Holman, Mary Jane Nobleheart,
Syena and Paul, Peter Tiffany,
Dov Gertsweig and Judi Amber Chase, Gloria and Einov, Judith and Joe, Elizabeth and Eric,
who have been my friends, support and
mentors for years.
And...
Reverend Dr Michael Beckwith
Drunvalo Melchezadeck
Stehphne and Ondrea Levine
Marianne Williamson
Neal Donald Walsch
Julia Butterfly Hill
Wayne Dyer
Deepak Chopra
Ram Dass
Robert Bly
Doreen Virtue
Dolores Canon
Whitley Strieber
Gregg Braden
Norma Milanovich
David Icke
Orin and DaBen
Paul Ferrini
Dr Joshua David Stone
Yogananda
Amachi
Joshua
Dr Peebles
Lazaris
Bashar
Abraham
All the Angels...known and unknown!

And
To All The
Teachers and Seekers
of
Love and Truth!
I Welcome
Your Feedback!
I Honor The Light Within You!
Namaste'

Site Stats
number of visitors since publication
may 10th ,2000
last updated january 1 st, 2004

Credits For This Site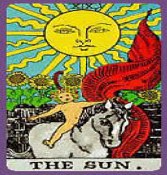 Photos and Graphics Credits
Spiritweb.Org
Webshots.Com
Drunvalo.Net
Spaceshots Courtesy of Nasa
Alex Gray Pieces Copyright Alex Gray
The Best Free Webpage
Software On The Planet!!!

May Peace
Prevail On Earth!